Hybrid car specialist repairs in Harare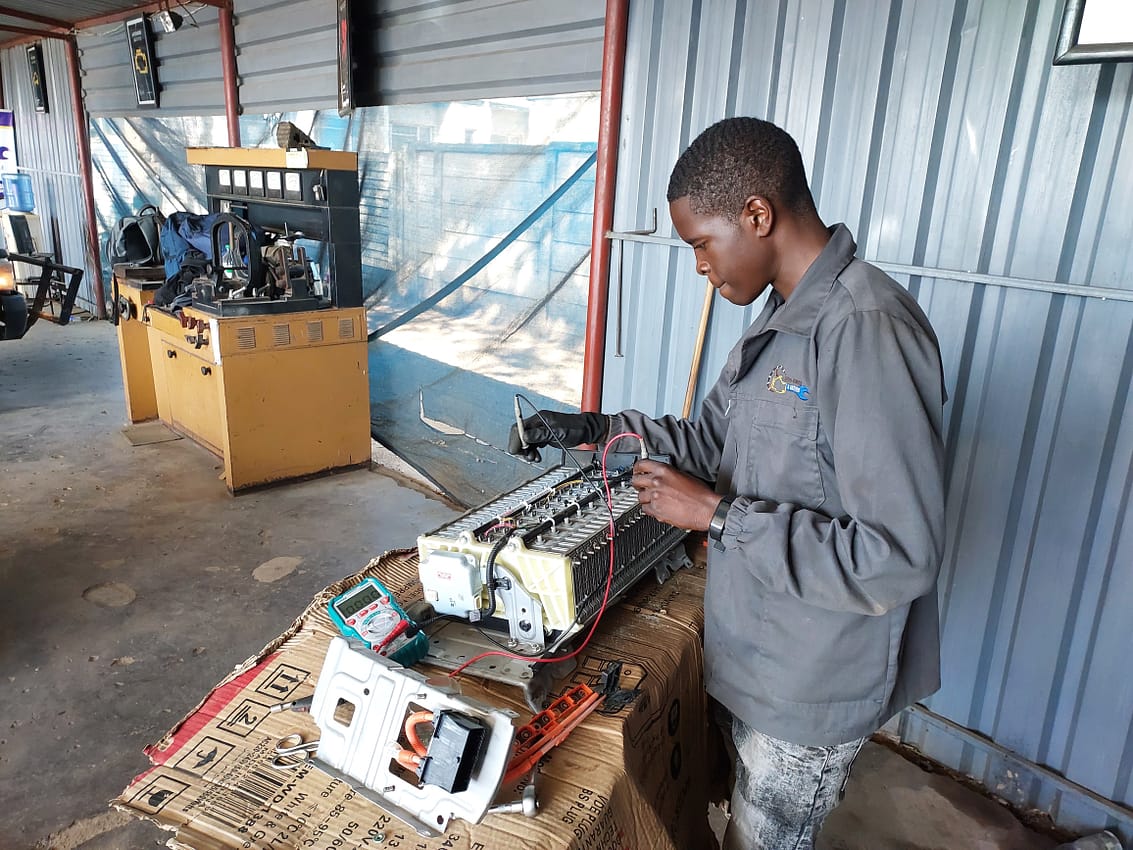 FAQ on Hybrid cars in Zimbabwe
How do you test hybrid hi voltage battery if it's healthy?
The important way of testing is to make sure it's blocks do not differ from one another by 0,5V.

Can you tow a hybrid car?
Never flat tow even with 2 wheels off ground.

Can you jump start a Hybrid car?
Simple Answer is Yes! However the process is not the same as standard cars.
Where can I fix my Hybrid car in harare?
You can visit our Hybrid Car Repair Specialist Workshop Garage at 96 George Silundika CNR 7th Street opposite Printflow Government Printers. or call us on 0772698764. We do Hybrid repairs like Toyota Aqua Hybrid service and Honda Fit Hybrid Repairs. We specialize in all Hybrid vehicle repairs as indicated in the table below.
All hybrid battery repairs and hybrid cell or hybrid battery module replacement
Hybrid inverter repairs and replacements
Hybrid cooling system repairs and replacements
Hybrid vehicle high voltage system repairs
Where can I buy hybrid car battery or hybrid spares in harare?
Visit our new Hybrid car diagnostics and repair center for all hybrid car batteries and spare parts. or WhatsApp us on 0772698764.